more fun. more fancy.

more style. more soul.
LUCKY PINEAPPLE WAS BORN OUT OF A LOVE FOR BEING THE MOST EXTRA VERSIONS OF OURSELVES - IN EVERY SINGLE THING WE DO.
Whether we're building show-stopping, one-of-a-kind mobile bar structures and bringing them to the most fabulous of pop-ups and parties around the UK…
Designing cocktail menus with super-styled touches - destined for the 'gram…
Creating bespoke cocktail boxes, bubbling with beautiful touches, that bring the most boujee of cocktail experiences through the post and into your home…
Or delivering our arms-open-wide, devil-in-the-detail approach to hospitality, service and event management with the most friendly, most enthusiastic and most charming team in the bizz (ok… perhaps we're a little biased, but the reviews speak for themselves!)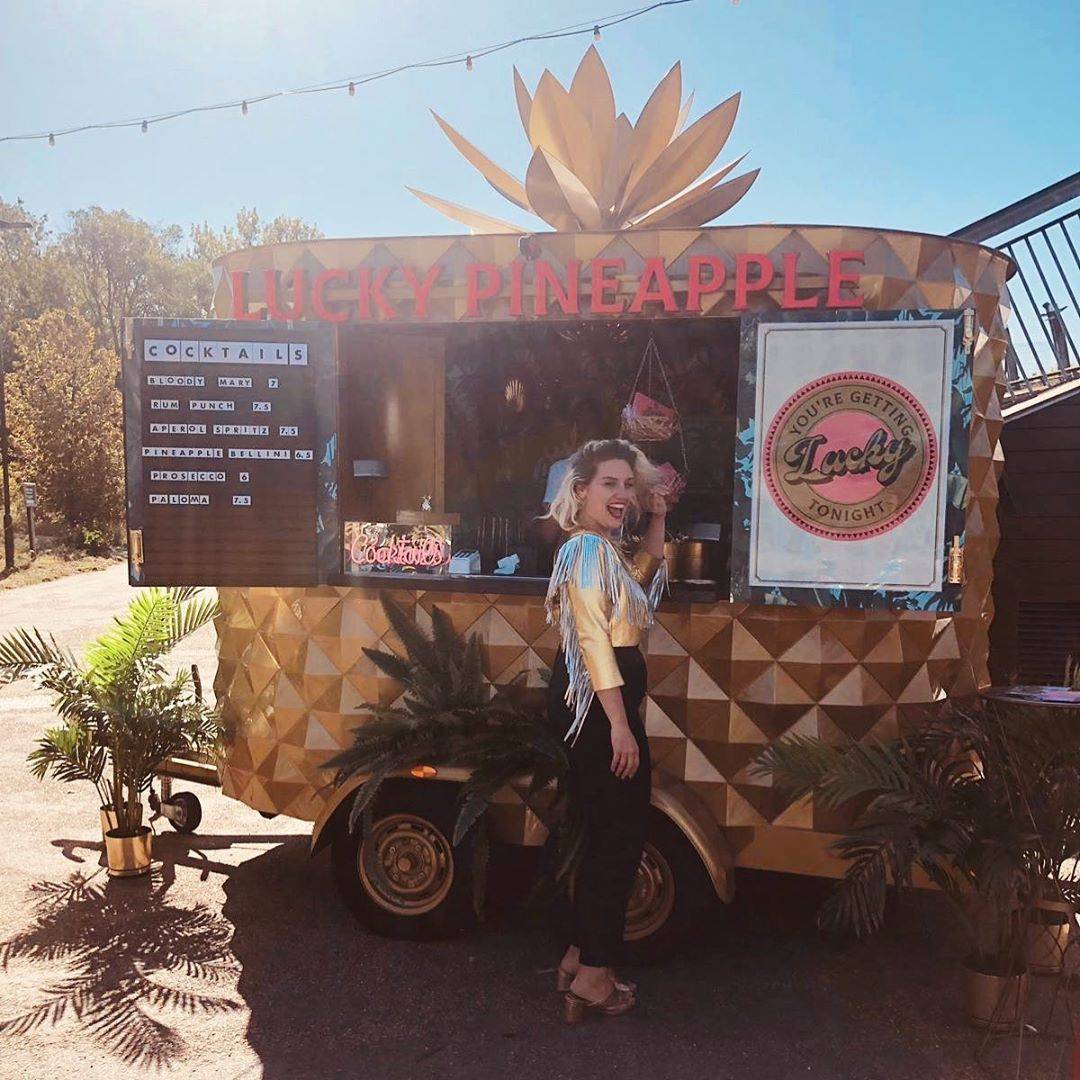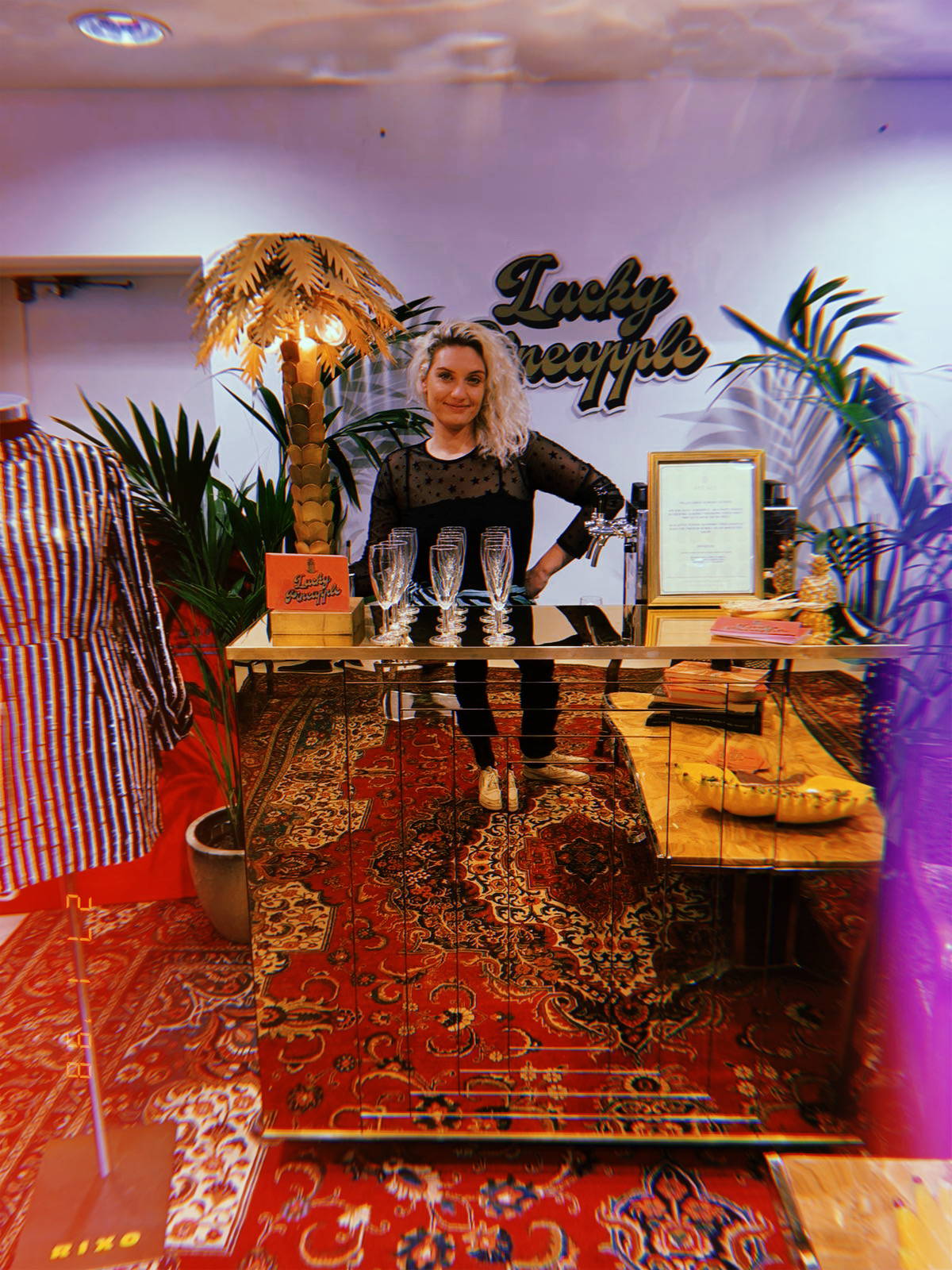 Founder Hayley Simpson has over ten years experience working across marketing, operations and event production, holding senior roles at national and global hospitality & fashion brands - all of which has taught her to never underestimate the power of surprise and delight! The little details can have the biggest impact and this is something she brings out in all of Lucky Pineapple's adventures - with an unstoppable energy, positivity and outrageous love for what she does, as well as the wider industry.
With just over a year since the launch of Lucky Pineapple, Hayley has grown the brand to encompass two bespoke-built mobile bars alongside an exciting online community and cocktail product range. They've already been LUCKY enough to work with a diverse range of clients and customers, including some of the UK's coolest and biggest brands.
Lucky Pineapple is a party where EVERYONE is welcome, and we just can't wait to party with YOU!