more fun. more fancy.

more style. more soul.
The lucky pineapple experience is...
Designing cocktail menus with super-styled & customised touches - destined to be stars of social media!...
Creating show-stopping, one-of-a-kind bar activations for PR launches, celebrations & corporate events...
Delivering our arms-open-wide, devil-in-the-detail approach to hospitality, service and event management with the most friendly, most enthusiastic and most charming team in the business...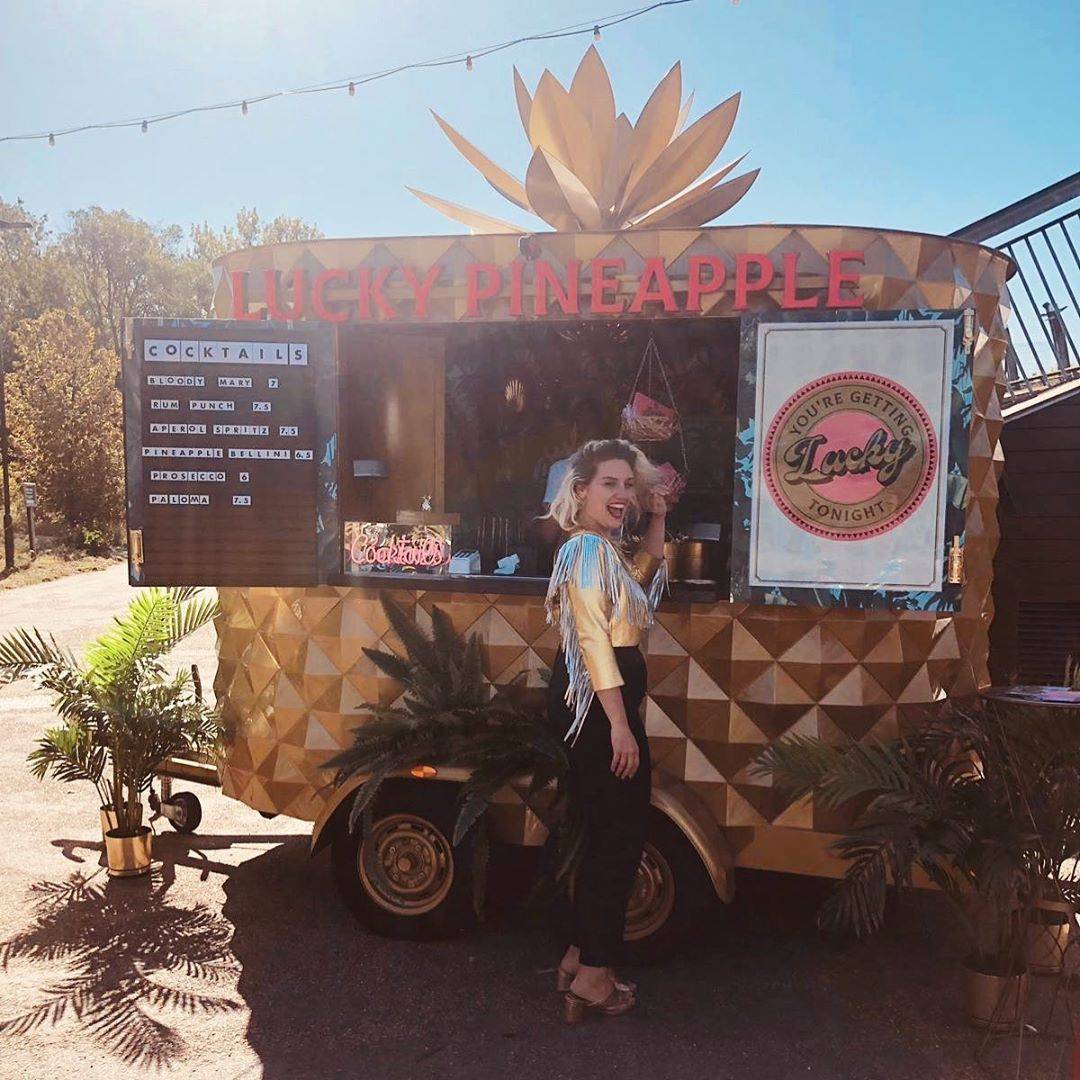 Founder Hayley has over ten years experience working across marketing, bar operations and event production - all of which has taught her to never underestimate the power of surprise and delight! The little details can have the biggest impact and this is something she brings out in all of Lucky Pineapple's adventures - with an unstoppable energy, positivity and love for what she does.
Hayley & her team have grown the Lucky Pineapple brand to encompass two bespoke-built mobile bars, alongside an exciting online community and cocktail product range. They've already been LUCKY enough to work with a diverse range of clients, including some of the UK's biggest brands.