more fun. more fancy.

more style. more soul.
The lucky pineapple experience is...
Designing cocktail menus with super-styled & customised touches - destined to be stars of social media!...
Creating show-stopping, one-of-a-kind bar activations for PR launches, celebrations & corporate events...
Delivering our arms-open-wide, devil-in-the-detail approach to hospitality, service and event management with the most friendly, most enthusiastic and most charming team in the business...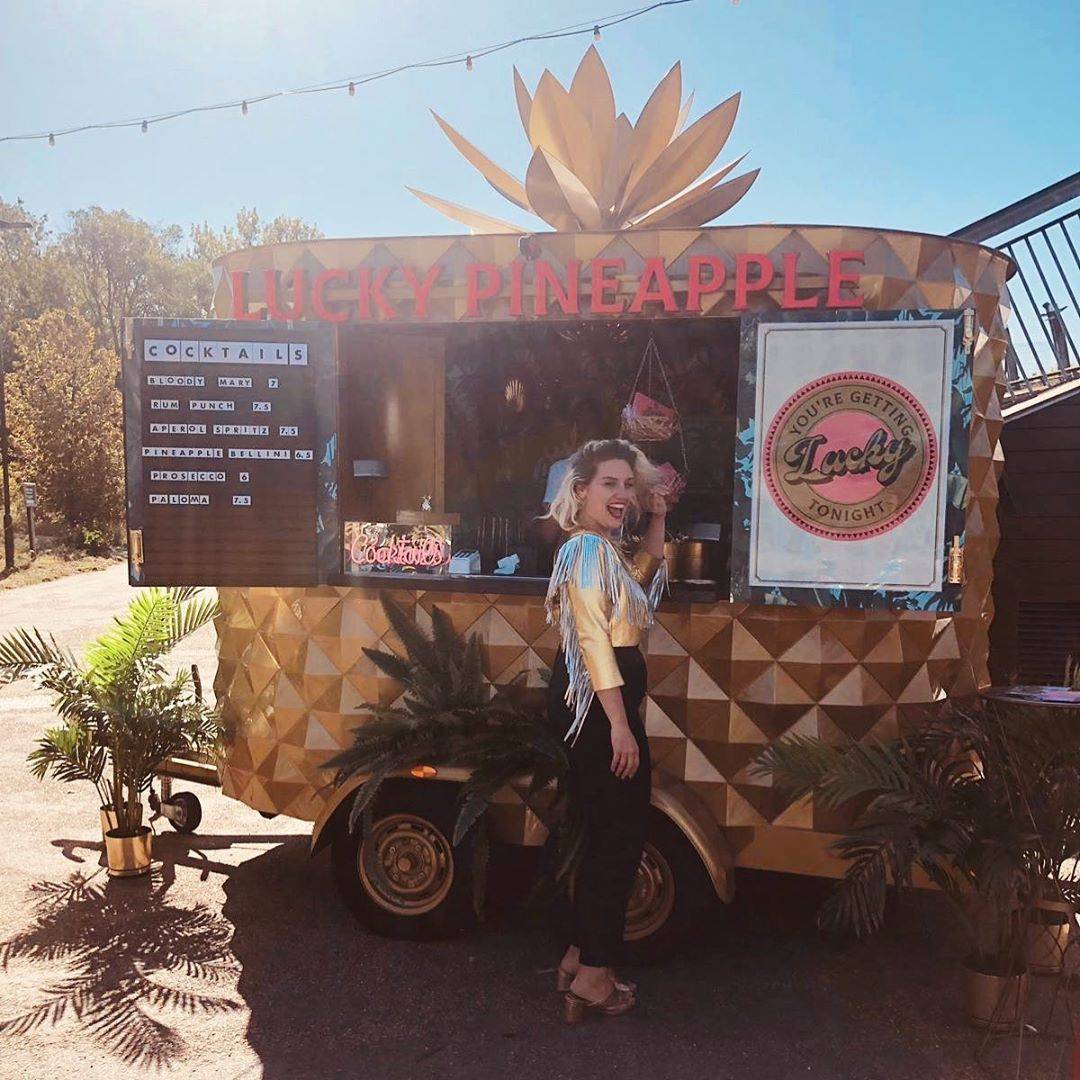 Founder Hayley has over ten years experience working across PR & marketing within food and drink businesses, with a focus on cocktail bar operations & creative event production in recent years. Her passion lies within hospitality-led activations, both with Lucky Pineapple and on a consultancy basis for other brands.
Hayley & her team have created an exciting events company with Lucky Pineapple, encompassing two bespoke-built mobile bars, an exciting online community and cocktail product range. She has been LUCKY enough to work with a diverse range of clients, including some of the UK's biggest brands. She is the proud mama of Teddy Texas and is passionate about the Motherhood / Entrepreneur journey (& juggle!).