happy Cosmo day, sweeties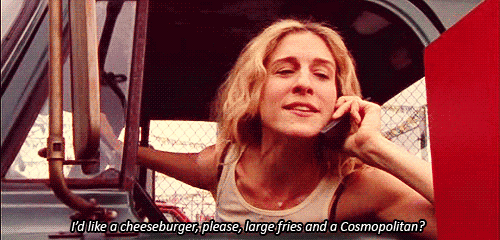 Celebrate national Cosmo Day with a Cosmopolitan Carrie Bradshaw would be proud of!
There's something so nostalgically chic about a Cosmo, isn't there? The iconic pink hued power drink is both fresh and fruity - with bags of old school glamorous energy.

Toast this National Cosmo Day with a perfect serve!

To make one Cosmo you will need;
40ml Ketel One Citroen Flavoured Vodka
20ml Cointreau
20ml cranberry juice
20ml fresh lime juice

Simply combine ingredients in shaker. Shake with ice and strain into a martini glass. Garnish with an orange twist.

Now all that's missing is some gorgeous glassware to serve it in...